Get Your 'Social' Life Under Control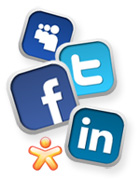 Finding it
harder and harder to keep track of your social network? Yoono.co
m offers you a way to simplify your online life. Available as both a des
ktop app (PC and Mac) and Firefox add-on, Yoono is an easy to use sidebar for your browser that allows you to connect to all your social netwo
rks and instant messaging services - in one place. Get all your friend updates, update your own status, and easily share stuff with your friends. Stay connected, easier and faster with Yoono!

Spring Forecast: Awards Rain Down on TRIAD
TRIAD was once again honored by the SIAA with a notable 12 awards in eight different categories, the Advertising Federation of Greater Akron with seven ADDY awards, and three Cleveland Choice Awards. Among the honorees:

· Tuesday Musical Association (SIAA Gold, ADDY Silver)
· Life Insurance Analytics (SIAA Gold)
· Akron Symphony Orchestra (SIAA Silver)
· Soprema (SIAA Silver)
· Summa Foundation (SIAA Silver, ADDY Silver)
· BFG Federal Credit Union (SIAA Bronze)
· Akron-Canton Regional Foodbank (SIAA Bronze, ADDY Gold)
· First Family (SIAA Bronze)
· Akron Community Foundation (SIAA Merit)
· OMNOVA Solutions Foundation (SIAA Merit, ADDY Silver)
· CVNPA Parkshares Web site (SIAA Merit, ADDY Silver)
· Rockport Square Web site (SIAA Merit, Cleveland Choice)
· TRIAD 2009 Interactive Holiday Card (ADDY Gold)
· WRPBS Generations Interactive Game (ADDY Silver)

We salute our creative staff for their topnotch work and thank our clients for choosing TRIAD!


Must Be Something (creative) in the Water

There's simply no other place like Ohio for design. With probably the highest number of designers per capita than anywhere else in the country (possibly the world) Ohio is becoming a powerhouse in the fields of industrial design, architecture, communications design and brand marketing. Programs including the University of Cincinnati College of Design, Architecture, Art and Planning, to Cleveland Institute of Art (CIA) and Ohio State University's Department of Design are producing talented designers, and gaining recognition of a number of Buckeye design programs and billions of dollars in Fortune 500 company investment into Ohio design work. You can see some of that talented Ohio design work here at TRIAD!


What's Old is New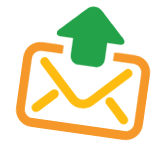 When the economy hit a road bump about a year or so ago, so did direct mail. Advertisers turned to newer, more affordable options such as email, social media and mobile marketing. So in today's economy, is there room for direct mail too? Using both marketing tools - direct mail and electronic messaging - can be a good technique to reach a larger audience, and maintaining an open, multichannel marketing plan is the best option. Call TRIAD for help developing your multichannel marketing plan!

Is it Magic??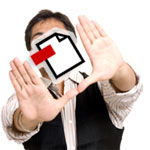 Ever have trouble opening a file because you don't have the native software program? Not anymore! Now you can easily convert just about any file type to a PDF using this simple online tool.

Can't believe it? Try it for free! www.pdfonline.com

Focus on the Positive

When Earth Day was first celebrated 40 years ago, it was designed to inspire awareness and appreciation for the Earth's environment and actually originated as a response to the Cuyahoga River catching fire in 1969. By coordinating a strategic public relations program, Earth Day organizers were able to shift the focus from the negative (harmful pollution and the devastation of the environment) to the positive (environmental conservation is so easy anyone can do it). Public Relations is a time tested method with proven results that can help promote your company, shift any negative focus and even drive business. Whether you're looking for a short or long-term public relations program, the team at TRIAD can help develop a strategy to meet your business needs.

Please Remember...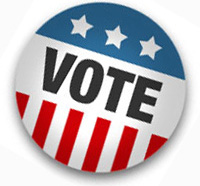 Tuesday May 4th is Primary Election Day. We encourage you to support Issue 16 for the Akron-Summit County Public Library.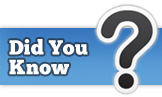 Did you know May is National Barbecue Month? Here are some tips to get your grill ready!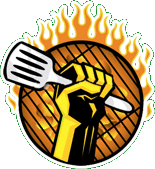 Follow Us On: