From Akron, with Love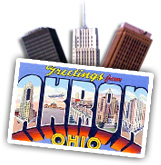 If Akron holds a special place in your heart - or the heart of a family member or
friend - then you'll take a trip down memory lane with these prints of vintage postcards. You'll find tons of scenes from the Akron area and around Ohio.

View them online or order some prints at AmericanPostcardArt.com.

QR Codes....What are They?
Quantum Research Codes? Good try, but no. Quiet Riot Codes? Uh...not that either.

We're talking about Quick Response Codes, an innovative 2-dimensional bar code that can communicate valuable information when someone takes a snap shot with their mobile devices. The QR Code can be used to give directions, display information about your company or even display a video.

Contact the interactive team at TRIAD to learn how you can benefit from a QR Code or read more here.
Off to a "Good" Start: D4G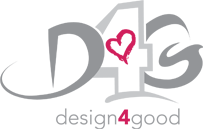 TRIAD's pro bono service program, Design4Good, had a very successful launch, receiving dozens of applications from area organizations. We selected 19 nonprofit groups to receive design services ranging from logo development and marketing materials to website development and web videos.

The recipients of Design4Good services for 2011 are:


· AkronReads
· Akron Symphony Orchestra
· Akron Urban League
· The Arc of Summit County
· Blick Clinic
· Boys and Girls Club of the Western Reserve
· CANAPI
· Church of Our Saviour
· Community Support Services

· Cuyahoga Valley National Park Association
· Felons for Hire
· Gay Community Endowment Fund
· He Brought Us Out Ministry
· Leadership Akron
· Progress Through Preservation
· Ronald McDonald House of Akron
· Sugar Plum Tour of Homes
· Tuesday Musical Association
· Wadsworth Home Youth School
If you know of an organization who could benefit from our D4G outreach program, please encourage them to visit triadadv.com/design4good and complete our 2012 application.
Big Files Causing Big Headaches?

Then check out SendSpace.com! This great tool allows users to upload and send large files - up to 300 MB - without clogging up email inboxes.

SendSpace is FREE to use and not only allows you to send large files, but you can track and edit the files you upload as well.
What an Awarding Experience!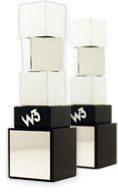 TRIAD has once again been honored with two silver W3 Awards for Bike Aboard! - Western Reserve Public Media's web-based interactive game and TRIAD's own interactive Holiday card!


Play Bike Aboard!

View TRIAD's 2009 interactive Holiday Card
Everything is OK!

Ok! O.K.! Okay! Ever wonder how this all-too-common word came to be? According to straightdope.com, the abbreviation comes from the words "oll korrect," a result of a fad for comical abbreviations that flourished in the late 1830s and 1840s.

To get the 'straight dope' on more off the wall questions and curiosities, head over to the site today!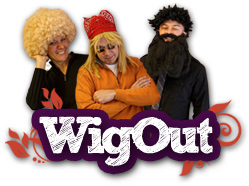 I'm Wiggin' Out Man!


TRIAD celebrated the Thanksgiving holiday with a little pre-turkey day fun!


Check out the photos from our inaugural Wig-Out Wednesday!
Next Up for the New Year
In 2011, we'll be taking things to the Next Level. Stay tuned for some exciting new happenings here at TRIAD!