Our Modus Operandi
We've been described as a 'band of merry misfits' and an 'ever-youthful clan of vampires' — minus Kiefer Sutherland. Our near-creepy levels of familiarity allow us to work together as a cohesive unit — think Voltron but with desks.
We believe work should never be boring and interject fun into every part of the process. We want you to leave our space with a smile on your face. We'll never tell you to smile though, that's just condescending.
TRIAD has been delivering awesome design & marketing services to Akron and Cleveland, Ohio organizations since 1994.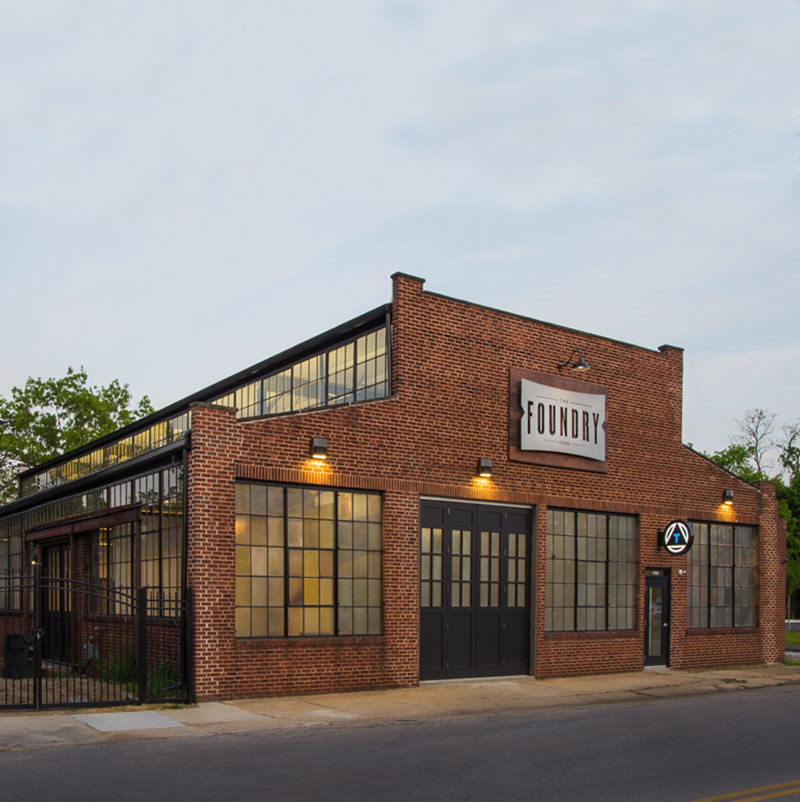 Our Space
We live in an old historic building that may or may not be haunted.
The Falls Stamping and Welding building was constructed in 1928 and housed various manufacturing operations over the years. Recently rebranded as the Foundry, the industrial building was transformed into our official playground.
Stop by and check it out sometime. It's a space that's perfect for cultivating creativity and big ideas by a team of crazy people who love what they do.