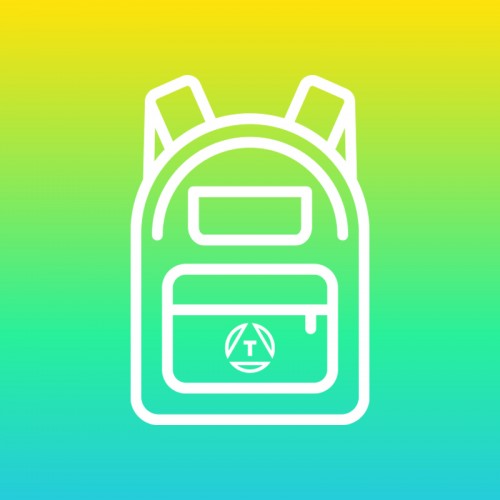 *sits on chair backwards*
Each year when the summer heat is at its worst and the lawn furniture is on clearance, we put the youngest members of our families through a process so notoriously reviled that children's entertainment has made millions by portraying it as miserable. For those who age out of this annual practice, it often takes years of therapy and coping mechanisms to recover. I am of course speaking of the Back to School season!
For those like me, childless, it's the time when the fun back corner of Target becomes overrun by yellow and overwhelmingly weak point-of-sale displays. (My time as a Target team member still haunts me.) No more browsing outdoor furniture for you, it's all pencils and glue sticks now.
But as always, we can learn a thing or two about any situation. (I work in marketing, spin is my forte.) In this case I'm going to teach you how the Back to School season can be an excellent reminder to revisit your own marketing efforts. Don't think of it as the end of summer, think of it as your opportunity to create something new!
Back To Marketing Basics
Each new year at school requires a small amount of time given to reviewing things students most likely forgot over their break. Topics like apologizing on behalf of everyone's dear aunt Sally and cursive Z's. It's important to sit down and go back to basics when it comes to your marketing plan, as well. I don't care how long you've been working in the marketing industry, reviewing your audience and goals will never be a waste of time. 
Take this time to get to the root of your marketing efforts. Why are you doing this and who are you doing it for? Answer those questions that are often forgotten because we're buried in the weeds of implementation. 
Review your performance
Not everyone is going to score perfect marks. There are A students and there are D students, and they all have the same thing in common: room for improvement. Looking back at your previous marketing campaigns and efforts will let you know what you should improve upon or what you should stop doing altogether.
By reviewing what you did well or what could use some improvement allows you to prioritize your marketing efforts — leading to a much more efficient year.
Research new methods
As students return to school they are equipped with all sorts of new items: backpacks, Trapper Keepers, Lisa Frank folders and any number of pencils - both mechanical and organic. So why shouldn't you have some new tools to assist your new marketing year.
There are always new tools and ways of doing things, and since you don't know what you don't know, this is your opportunity to do some research. Take some time to figure out what you want to achieve in the following year and research ways of accomplishing that goal. It's very likely someone has already come across your particular situation and has kindly documented it. If not, looks like you get to have fun figuring it out.
Back to School or Back to Cool?
Think of this time of year as your opportunity to learn new things and put your best foot forward. Your marketing plan deserves a little time and attention if it's going to be as cool as Brandon, listening to Relient K and Switchfoot with his trucker hat and white studded belt. And if you'd like some help climbing the popularity ladder, feel free to reach out to us. We are what some would call "Nerds" but we're nerds with insights.
Okay, now help me get out of this chair so we can watch October Sky on the rolling TV.