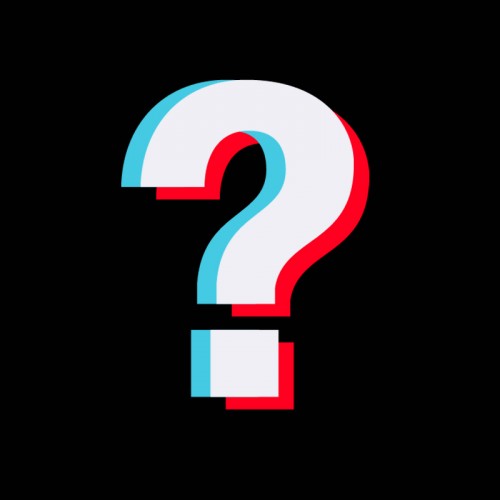 I recently downloaded TikTok.
I know. How many of these things do I need on my phone? I resisted for quite some time but I eventually caved — just like I did with Snapchat all those years ago. I'm only 32 years old and I still feel like I'm crashing a much younger person's party, bewildered by their ability to stay active past 9:00 pm. 
If you're not aware of TikTok, it's one of the newest social media apps to hit it big in the market. TikTok's life began back in 2014 as Musical.ly, a lip-syncing app launched by two entrepreneurs. In 2017, Musical.ly was purchased by a tech company and merged with an already existing version of TikTok — creating what is now modern TikTok. 
With the closing of the short-video app Vine the previous year, TikTok came into its own at the perfect time. Those abandoned Viners needed somewhere to spend their time and TikTok was just similar enough to work.
As is the case with these new apps, it's trafficked mostly by those under the age of 30 — about 66%. The majority of their active monthly users are between 16 and 24 years of age. As I mentioned previously, it's a crowd younger than myself.
The lifeblood of TikTok is video. You'll spend most of your time swiping up as random videos are presented to you. There's not much in the way of menus, besides a list of trending hashtags. I haven't found myself using the hashtags much yet, I just let the algorithm take me on a journey.
The whole app is very much dependent on its algorithm understanding what you do and do not like. This is the reason that 1. You start your account by selecting broad topics and 2. The first few dozen or so videos are very random and probably not your cup of tea.
Once you've liked enough videos and followed enough accounts, TikTok will start showing you videos you actually like. In my case, about 80% of the videos I see include some sort of dog or cat and an odd number of cows.
Generally, the complaint you'll hear from those outside of their core demographic, as well as those who have never used the app before, is, "I don't get it. There's no point to this. What is it for?" And the answer to that is fairly simple: it's just fun. Can't you just have fun once in a while? TikTok is as simple as any other social network when they first started. 
Facebook's predecessor was a way to physically shame women in college before eventually growing into the behemoth it is now. 
Twitter was just people sending very short messages to very few people. 
Tumblr, up until recently, was an easy way to find very specific pornography. 
And LinkedIn has always just been the worst.
In short, there was no real purpose to any of these apps or sites beyond being entertained and occasionally socializing back in the day. 
But Can I Use TikTok To Promote My Business?
Since I know you came here for the ambiguity, I'm going to be annoying and answer this in two parts.
Part 1: Yes, you can use TikTok to promote your business. 
Like any other social media site, you're free to promote anything you wish using their network — well, almost anything. TikTok is an incredibly popular app with a captive audience looking for entertaining videos. It's a wonderful place to build a following and your brand awareness.
If you are able to create content that will persuade people to follow you and take that next step to become a customer, then, by all means, utilize TikTok's audience. I am all for putting more useful content out into the world. 
However…
Part 2: No, you may not use TikTok to promote your business. 
Look, TikTok has a large and growing user base just waiting to digest your yummy video content. But like any other social media network, it takes a lot of time and effort to really make it effective. If you're looking through your to-do list and can't find adequate time to create new content on a regular basis, then please DO NOT create a new social media profile. 
Additionally, if your audience does not align with that of TikTok's please DO NOT use TikTok to promote your brand. Just because it works for some brands does not mean it will work for yours. For instance, if your audience consists of mostly Baby Boomers, it may not be the best use of your time.
Well, this is confusing.
TikTok is no different from any other marketing vehicle that has come before it, from your local radio station to the billboard sitting outside your office window. Utilizing these vehicles requires them to fit within your strategy and to align with your target audience.
Before you register your organization on TikTok (or any other website) take a deep dive into your business. Is this the right fit for you? Does this align with your strategy? Is your audience there? Do you have the time or assets to handle another medium?
If you're answering no to any of those questions, it's best not to leap. If you've said yes to all of those questions, then take the next step in developing your marketing plan. Figure out what sort of content you are going to present to the world and how you are going to build your audience. I look forward to seeing what your brand has to offer. Or better yet, involve us in it.