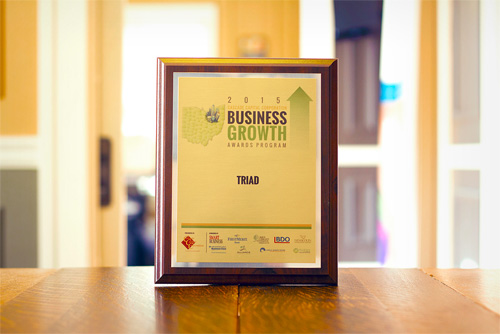 TRIAD was recently honored with a Cascade Capital Corp. Business Growth Award in the service category. Forty-four Northeast Ohio companies were honored at the evening reception, which was held on October 8, 2015 at the John S. Knight Center.
"We are honored to receive this award and stand alongside other great companies and organizations," said Rick Krochka, President of TRIAD. "It's a tribute to our employees who are true professionals and experts in their field. It's their efficiency and diligence that allows us to remain a profitable, prosperous company."
Companies are eligible for a Business Growth Award based on either increasing sales or by increasing its employee base.